Leaving the safe comfort of your home to move into your first apartment is a big step that fills you with excitement and a feeling of impatience. With so many things to do and a lot of paperwork to fill in, the whole process can be extremely stressful.
While you will be living more out of the box for the first few days, there are a few things that will make your new home feel more like home faster. Furnishing your first apartment does not have to be daunting, as long as you follow these 5 decorating principles of interior design that will help you not to miss anything when you move into your first apartment.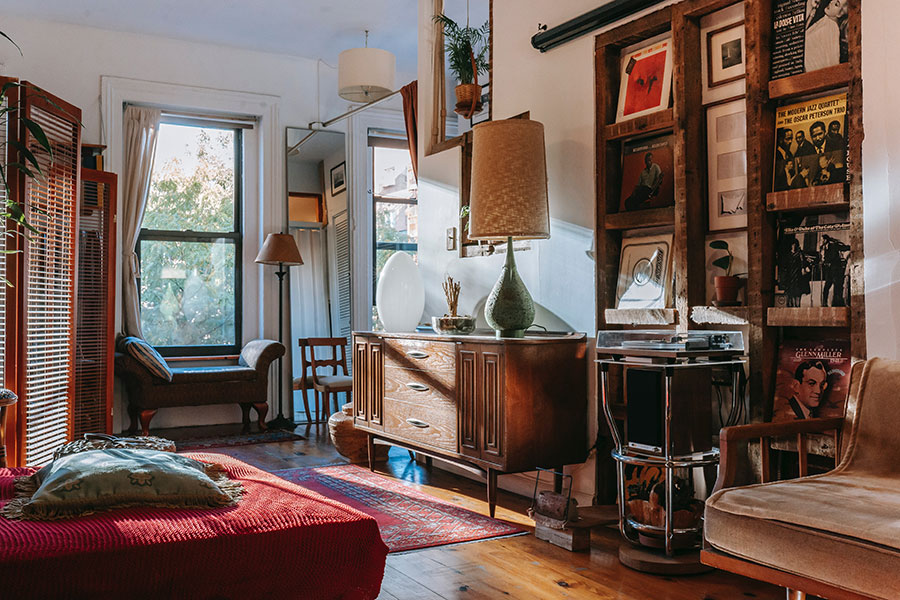 1. A good quality bed and some furniture
Very cheap furniture is tempting, considering that the first apartment is a temporary one, but above all you will save a lot of money when buying it. However, it is much better to choose better quality furniture that will serve your needs for longer and withstand future moves better. A good bed with a mattress will give you a good night's rest during the hectic moving period and also afterwards. The same goes for the rest of your living space: kitchen furniture, sofa and armchair can be bought new or second-hand. With a little care and attention, it will serve you well for many years.
If you save money on the wooden part of the bed and make it from wooden pallets, you should not save money on the mattress!
2. Painting and wallpapering
Whether you have just bought your first apartment or are just renting it, you will probably want to update, refresh or at least change the colour scheme, as tastes and preferences vary. A fresh coat of paint on the walls not only improves the appearance of a room, it instantly makes it more comfortable and welcoming.
3. Curtains and blinds
Another area where the temptation to choose something transitional is very big. Young people often avoid curtains because we find them unnecessary. If the windows in the rooms are nicely symmetrically arranged, go for delicate curtains on the sides as they will soften the room. Complement the curtains with interior blinds, as they create pleasant light and are also often a necessity – especially in cities.
4. Carpets and runners
Carpets and floor coverings define different areas while adding warmth, colour and texture.
5. Light
Lighting is essential for home furnishing, giving the apartment an expression of your style. Lighting will also enhance the ambience and appearance of your living spaces to your liking. The right lighting will instantly transform a dull and empty room into an ambience that exudes style and elegance.
Moving into your first apartment is an exciting and fascinating experience, thus it is all the more important to make a to-do list, since organisation is essential. Whether you are furnishing a completely unfurnished dwelling or only a partially furnished one, always first measure all the rooms accurately, and include the existing furniture into the space. Only with a precise plan should you go shopping for new furniture, as buying too big a sofa, too big a desk or too big a mirror is a very common mistake.
We hope that these 5 decorating tips and 9 quick pointers will help you to enjoy your first days in your new apartment and that you will soon be able to call your newly furnished space home.
Source: www.ambientdizajn.si